We have gotten on board the Etsy bandwagon! In our store, we have items that you can not find anywhere else, not even our online store. We invite you to look around and see what items spark your interest.
Decoupage Engraved Heart
One of our talented employees created this line of Paperweight glass. The decoupage backgrounds are unique and different on each one. We have something to fit everyone's taste from flowers, puppies, song notes, and more. There are 12 hearts in this series.
Frit Glass Decor
Remember when Sand art was a blast and you could be as creative as you want? This series of glass will definitely remind you of your Sand art days. Frit is little pieces of glass that are in sand like pieces. The frit is layered and fit together to make a picture. These pieces are then fired in the kiln. Each piece is perfect as a home or office decor, a gift, and a party tray.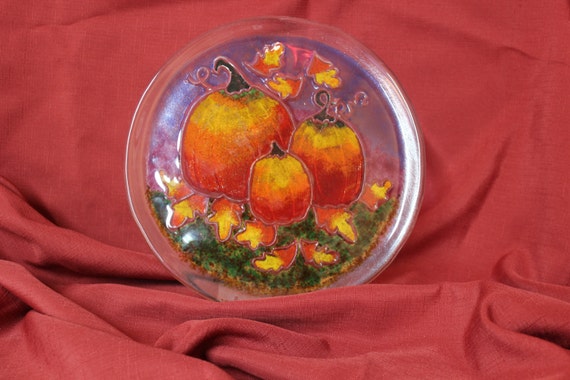 Fused Glass Candy Dishes
As a center piece on my kitchen table, I always get compliments on it when someone comes over. I have used it as a candy dish, candle holder, pencil holder, and something to make my knickknack stash look elegant on my office desk. Each strip of glass is hand placed, which means even if you special order two vases with the same colors, they will not be identical. These are fired in the kiln, and are great to give as gifts.
Like what you read? Subscribe to our blog to see what is new and going on!